A Brave New Church. For a Brave New World.
Finding meaning in today's world can be hard. Brave New Church exists to deepen your spiritual journey and help you wrestle with questions of faith and meaning in the 21st century. Together, we are building a brave new church...for a brave new world.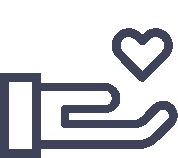 "Beloved, we are God's children now - what we will be has not yet been revealed."